Why You Should Change Locks Regularly
10/27/2015
Back To Blog
If the front door lock works fine, what is the point of changing it? It is natural for homeowners to ask this question given that the replacement will take time, effort and money on their part. However, there are benefits to regular lock changing and more precisely to upgrading which are worth considering. Discover what these are.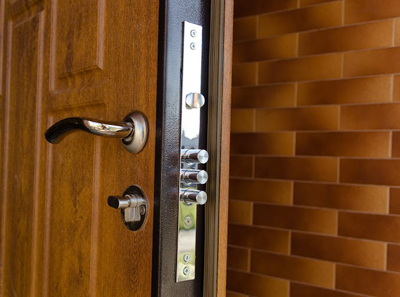 The Need for Scheduled Lock Replacement
Even though you may not notice it, every lock gets worn over time. This is particularly true for devices which are used several times every day such as the locksets belonging to front doors. The wearing comes with symptoms such as difficulty turning the key and hearing strange sounds. If you chose to ignore them, you may end up with a broken lock one day. You will have to deal with a house lockout and have no choice but to opt for emergency replacement. The whole hassle can be easily avoided if you take action early on.
The main reason for regular lock change is the diminishing of the level of security, which such a device gives you over time. The reality is that burglars catch up even with the best locking technology eventually. In the beginning, only a few have access to the techniques and tools for overcoming the most recent technologies. Over time, however, these become more easily accessible and the risk of someone getting inside your house by overcoming the front door lock increases. If you upgrade to a more advanced lockset, this risk will be reduced considerably once again.
Keep in mind that lock rekey will not work in an equally effective way. This is because the technology will still be the same. Furthermore, the components will be the same as well and they will certainly get completely worn more quickly compared to those of a completely new lockset.
The reality is that getting a new advanced lock is much easier and more affordable than people think. Since there are many brands and models available, the competition is great and this works in favor of buyers. You can readily compare different options easily and quickly online. You just have to ensure that you will get the quality which you require. While the grading system of the American National Standards Institute is completely dependable, you should dig deeper and compare different door locksets based on technologies, features and make. You have to confirm that the grade awarded to the device applies to it as a whole and not only to certain components which it has.
It is best if you prepare a schedule for the replacement of all exterior door locks of your house. In most cases, changing them every five years is completely reasonable. Still, in places with higher crime rates, more frequent replacement is recommended.